Premium Silver Fox

"Zen"
The highest echelon of silver fox
The birth of the Premium Silver Fox "Zen"
Limited edition
Tesshu himself carefully selected the popular silver fox for the ultimate pursuit of firmness and smoothness. The unique beauty of Premium Silver Fox is also combined by blending black raw wool toward the tips of the hairs.
Please enjoy the soft, smooth, yet firm texture that is unlike anything you have ever experienced before.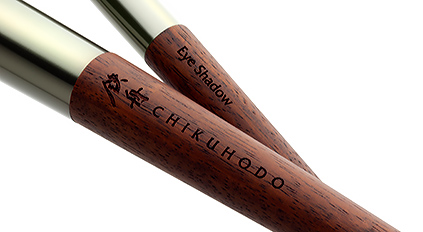 The wooden handle, engraved with Tesshu's handwritten logo, is made of Granadillo, an exotic wood that is also used for making guitars and canes. With its beautiful subtle individual differences in coloring and patterns, you can enjoy the luxurious feeling of natural wood as it fits in your fingers.